Dan Price Erichsen-Brown has dedicated a lifetime to the craft of drawing and painting. Early on he was allowed to accompany A.Y. Jackson, F. H.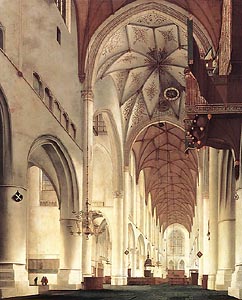 Varley and Will Ogilvie, friends of his grandfather, on sketching trips around the family cottage on Georgian Bay in Ontario. His father was in the Canadiane consular corps, which took his family to Brussels. Dan attended Eerde School in nearby Holland. During his summers he was able to visit many of the art museums in Europe. He was impressed most with the drawing mastery of the Florentines such as Masaccio, Piero della Francesca and Leonardo da Vinci. From the north, he was fond of Jan van Eyck, Albrecht Dürer, Pietro Bruegel and Johannes Vermeer. Dan developed a deep admiration for the unpretentious and sometimes humorous approach of Flemish and Dutch painting.
On returning to Canada in 1958, Dan enrolled at the Mount Allison University in Sackville, New Brunswick. There he received instruction from established painters Lawren P. Harris, Alex Colville and Edward B. Pulford. He completed the required courses for his Bachelor of Fine Arts degree in 1961, and then moved back to Ontario. Several years later he married and settled with his wife in Collingwood, Ontario. Dan moved to Brussels in the 1990s, but later returned to his native Ontario, his local environs being an important source for his inspiration .
While at Mount Allison Dan was introduced to the techniques of egg tempera painting. These techniques date back to the Middle Ages and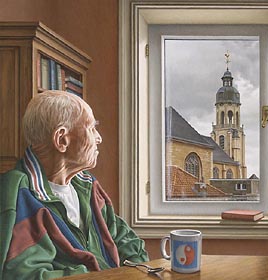 Early Renaissance, after which time oil painting replaced them almost entirely. A revival of the tempera techniques occurred between 1930 and 1950 in North America . Initiated by interest in mural painting, training in tempera was first offered at the Art Students League of New York by Kenneth Hart Miller and Thomas Hart Benton, and at Yale School of Fine Arts. The artists who took up egg tempera in the 1930s included Isabel Bishop, Ben Shahn, Peter Hurd and O.Louis Guglielmi .They were followed by Jared French, Paul Cadmus, Andrew Wyeth and George Tooker in the 1940s, and Robert Vickrey and Alex Colville in the 1950s. These artists also helped to carry the torch for representational art in the late 1940s and in the 50s during the heyday of Abstract Expressionism in the United States.
Many of the paintings by D. P. Brown are rooted in the art of the Golden Age of Dutch painting, roughly the 17th Century. This was the era of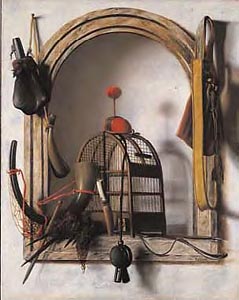 Rembrandt and Vermeer, but it was also a very underrated period during which art became very popular and new standards for depicting everyday life were established. These were years of prosperity for a great trading society and a newly independent country of the Netherlands. Dutch artists distinguished between two general painting styles, referred to as rough (ruwe) and smooth ( fijne). In the cases where great detail was desired, the smooth style would be used. This style was directly descended from the art of Jan van Eyck, Albrecht Dürer, Hans Holbien the Younger and other painters of the Northern Renaissance. During this time patronage by the middle class rose to importance, and at the same time attention shifted from religious subject matter to genre paintings, still lifes and landscapes.
The broad subject matter depicted in the Dutch paintings of the Golden Age provide us with tremendous insight into the culture of this society. Some paintings are embedded with moralistic or satirical meanings. Others tell a simple story of everyday life. The importance of telling a story, while also presenting well-structured and interesting composition, bonds D. P. Brown to Dutch art. This in addition to the detailed realism that was developed by earlier generations during the Northern Renaissance. Click here for a sampling of Golden Age art .
We invite you to visit the D. P. Brown Gallery at Monograffi Fine Art Galleries. We hope that you will enjoy the work of a modern master.
Artist's Web Site: http://www.dpbrownartist.com